Samsung And Syniverse To Simplify Mobile Payment System
By RTTNews Staff Writer | Published: 1/10/2020 9:02 AM ET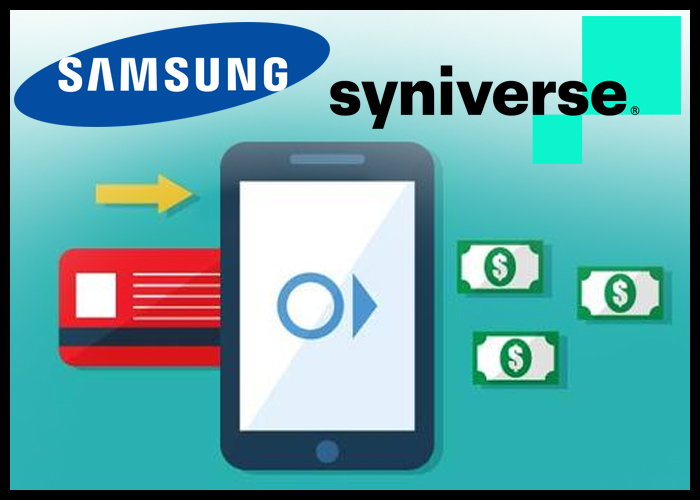 Samsung SDS America, the IT arm of South Korean conglomerate Samsung, and U.S.-based Syniverse are combining their mobile and blockchain technologies to develop a common payment platform that makes the users' mobile phone the easiest payment means. A memorandum of understanding to this effect was signed at the 2020 International CES.
Under the partnership, Samsung SDS's Nexledger Universal blockchain platform will be integrated with Syniverse's industry-leading blockchain solution, Universal Commerce, and market-aware Mobile Engagement platform.
This will enable development of a mobile payment platform for cross-region transactions, and that comply with regulations. This will particularly help mobile operators and companies dealing in logistics, financial, travel and hospitality, media and entertainment, and retail.
The use of blockchain along with the scalability and flexibility of Nexledger Universal, and Syniverse's decades of payment and settlement experience, is expected to deliver a frictionless phone-to-phone or phone-to-merchant payment engine for secure, simple exchange of value. It will also addressing the ever-increasing regulatory requirements.
The common payment platform will work with any mobile operator and allow any mobile user to send money, loyalty points, or other digital currencies to other mobile users or merchants across the globe.
The Nexledger platform allows enterprises to take control of distributed transactions, securely and conveniently. It also offers a flexible application programming interface that can be applied to different blockchains like Ethereum, Hyperledger Fabric and Samsung's own Nexledger Consensus Algorithm.
Meanwhile, Syniverse's mobile technology products and services provide a secure instant-access platform for seamless, customizable multi-channel messaging and connectivity. The platform connects more than 7 billion mobile devices in 158 countries and annually processes more than $35 billion in transactions for mobile operators and enterprises.
Syniverse's Universal Commerce blockchain service simplifies, accelerates, and secures multiparty agreements by replacing manual processes with smart contracts, unifying data records, and providing encryption.
For comments and feedback contact: editorial@rttnews.com
Article written by an RTT News Staff Writer, and posted on the RTT News.com website.
Article reposted on Markethive by Jeffrey Sloe
Visit MarketHive to learn more: http://markethive.com/jeffreysloe